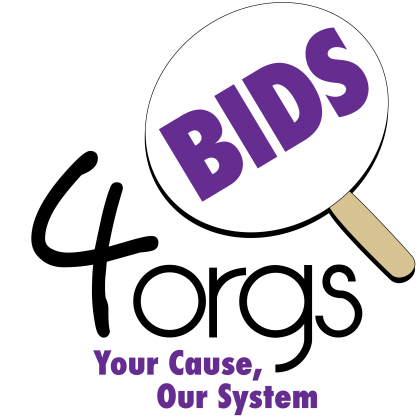 refer a friend referral concept illustration
Looking for a simple solution to host an auction for your organization or non-profit?
refer a friend referral concept illustration
We've got the systems in place!
No hassle and easy to use
refer a friend referral concept illustration
See Current & Upcoming Auctions or
Register Your Event Now!
Auctions run individually, so register your date NOW!
Easy-to-Create Online & Mobile Friendly Auctions.
Raise more money with less effort.
An auction system designed to be as mobile as your needs with the power to launch auctions from the palm of your hands. Buyers can also enjoy full service from anywhere while supporting their favorite causes, and all from the convenience of your recliner.
Customize your perfect auction campaign
Use our system to build your own online non-profit auction! It is easy to use and you can easily tweak and adjust everything you need to build your ideal online auction, from bid increments and starting values to beautiful item displays.
How It Works
Our system provides you with the ability to raise money for your non-profit, organization or church online! We provide you with access to our system and show you how to add items. You can easily add the items and run your online silent auction. We suggest running a silent auction for two weeks. After your auction is over, you will provide your supporters with a way for them to pay for their winnings.
What You Need to Know
To use our system it is 5% of the total value of each item or a minimum of $150.
We will set you up with a login and provide you with instructions on how to add each item and run the auction.
You must set up a way for winners to pay for their items. It can either be set up on your website, through PayPal, or if you wish to have individuals send checks.
Want to learn more or schedule your auction? Fill out the form below and we will get back to you shortly!
How Does the Online Bidding Work?
You want to bid on an item but just aren't sure what to do first?
Register! Yes, register so we have a bit of information should you be a winner.
Visit all the auction items for the current organization's fundraiser by clicking on the View Auction items link.
THE BELOW INSTRUCTIONS PERTAIN TO INDIVIDUAL AUCTION ITEMS.
All items begin at 50% of the value of the item. Enter the amount of your bid in the field provided and click on PLACE YOUR BID.
Interested in watching a bid? Instructions will be provided on how to do that when the auction is set up.
All active Auctions are shown below. Click to bid on any of our current auctions to support their fundraising efforts.
Find out how the current organization will be fulfilling Successful Wins by clicking on their Payments tab.
Should you win an auction, you will receive email instructions on how to make payment and receive your auction item(s).
See what organizations love about us ...
---
"Bids4Orgs is affordable auction software
Bids4Orgs is affordable auction software used to facilitate and report on online silent auctions hosted by charities and other nonprofit organizations.  In 2020, the Northeast Berks Chamber of Commerce first utilized this highly functional system to upload images, descriptions, and values for products & services donated by our chamber members for bidding.  On the backend as an administrator, the process of setting up the online auction is easy to follow and intuitive.  In terms of the auction process, itself, bidders find it easy to start bidding on items, as well as track when they have been outbid.  This functionality allows greater visibility for donors and the opportunity for increased fundraising dollars for nonprofits.  I highly recommend this online tool for one or multiple auctions over the course of a year."
Lori B. Donofrio-Galley